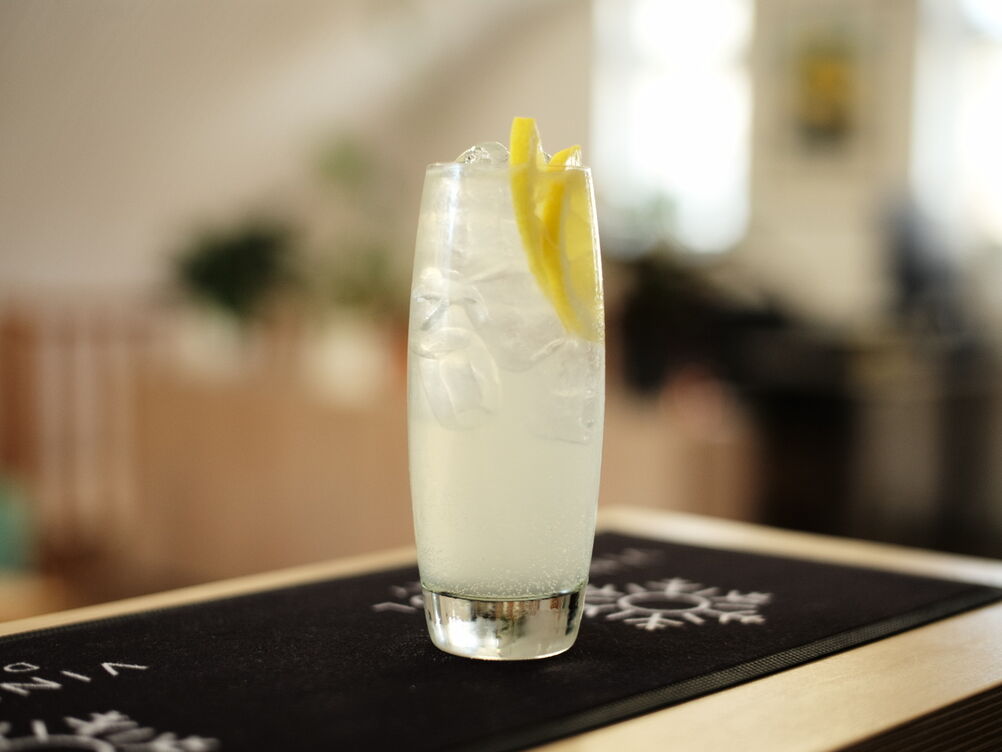 Daphne's Solace
A refreshing and refined cocktail inspired by Greek myth.
Details
Ingredients

For the cocktail:
50ml No.2 Aquavit
15-20ml bay leaf sugar syrup (to taste)
15-20ml lemon juice (to taste)
Soda water

For the bay leaf sugar syrup:
250g caster sugar
200ml water
5 dry bay leaves

Method

To make the cocktail:

Measure the aquavit, bay leaf syrup and lemon juice into a highball glass.

Stir to mix.

Fill the glass with ice.

Top up with soda water.

Stir gently to mix.

Garnish with a couple of thin lemon slices.

To make the bay leaf sugar syrup:

Measure water, sugar and bay leaves into a saucepan.

Gently heat the pan and stir to dissolve the sugar.

Once the sugar has dissolved, continue to gently heat the pan for around 20 minutes, or until the syrup reaches the desired consistency. This should also help soften the bay leaves.

Leave to cool, and strain into a sterilized bottle for storage. Feel free to insert a couple of bay leaves into the bottle for additional flavour.